Using our extensive experience and industry knowledge,
we help companies achieve their goals.
TCP Venture Capital is a Baltimore, Maryland-based early-stage technology focused
venture capital firm. We partner with entrepreneurs to build great businesses.
The Propel Baltimore Fund makes investments in early-stage technology companies willing to locate in Baltimore. The Fund addresses the critical need for more early-stage capital in Baltimore City, encourages more entrepreneurial activity in the City, creates more high-paying jobs, and helps to realize Baltimore City's full potential as a destination for growing businesses.
TCP Venture Capital is a great partner for us; they believed in our vision and team at the very beginning.

James C. Foster, CEO ZeroFOX
TCP provided leadership at an important time in the growth of the company and helped galvanize our early rounds of financing

Guy Filippelli, CEO RedOwl Analytics
TCP Venture Capital has been a true partner adding value at each stage of LinkLabs' growth

Bob Proctor, CEO LinkLabs
TCP Venture Capital is managed by a team with over 140 years of combined experience.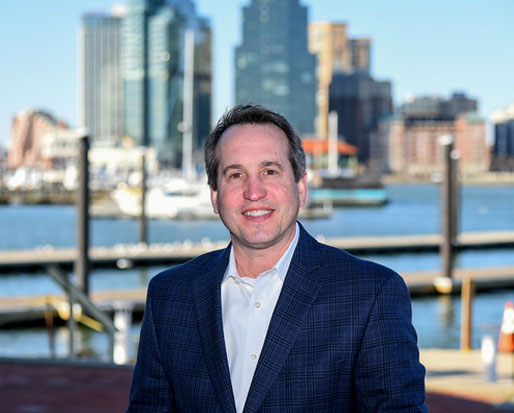 Christopher G. College
Managing Partner
Mr. College is an experienced venture capital professional with deep expertise in structuring, negotiating, and executing transactions. Mr. College has successfully closed over 70 transactions during his career worth over $2.0 billion. He is currently responsible for the strategic and operational leadership of TCP Venture Capital. Prior to joining TCP Venture Capital, from 2006 to 2012, Mr. College was Head of the Private Finance Group at Stifel Nicolaus. From 2001 until 2006, Mr. College was with the Private Finance Department of Legg Mason Wood Walker. Mr. College joined Legg Mason Wood Walker in 1999 and from 1999 until 2001 was a member of the investment banking team focusing on mergers and acquisitions and initial public offerings (IPOs) in the technology industries. Prior to joining Legg Mason, from 1992 to 1997, Mr. College was an investment banker with Robert W. Baird & Co. Mr. College holds BA in economics from Northwestern University and an MBA degree from Emory University.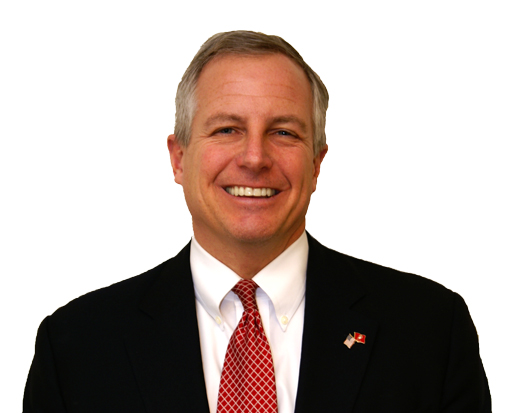 Stuart M. Sutley
Partner
A graduate of The University of Virginia, Mr. Sutley completed a successful four-year tour in the United States Marine Corps as an infantry officer culminating in a strategic battalion position during Operation Desert Storm. Following Desert Storm, Mr. Sutley embarked on several sales and operations opportunities with consumer products giant Newell-Rubbermaid Corporation, and Bank Boston Ventures at one time managing 500 employees with sales budgets in excess of $75.0 million.
Based on his exposure to the effects of rising healthcare costs on both companies and individuals Mr. Sutley founded two different healthcare companies focused on health management and aligning large employers with local hospital systems for more efficient care.
Mr. Sutley is currently on the Board of Directors of The Baltimore Station, a residential substance abuse recovery program for veterans, and the Maryland chapter of the American Diabetes Organization.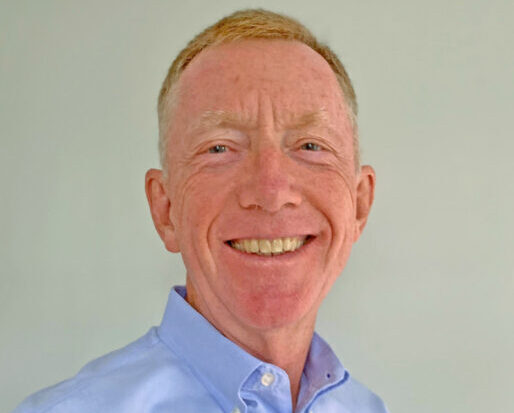 Neil Davis
Partner
As Director of Entrepreneurial Initiatives for TEDCO, Mr. Davis' team developed and managed programs for supporting start-ups in Maryland and served as the liaison with technology incubators statewide. Programs like Loaned Executives, Gateway Executives, Executive Roundtables and mdPACE were launched during Mr. Davis' tenure. As part of the seed investment team, he led investments in promising Maryland-based start-ups (identified candidates, built relationships, prepared for presentation to team, conducted due diligence, and executed investment decisions).
Prior to joining TEDCO Mr. Davis was VP of Operations at the Emerging Technology Centers (ETC) incubator where he provided business consulting services to early-stage technology and biotechnology companies directly, and via a combination of in-house staff, a volunteer network and grant-funded third-party providers, while managing client recruitment, marketing, budgeting and planning. During his tenure, lean start-up acceleration and coworking options were added to ETC's traditional incubation model.
Mr. Davis also has 30+ years of private sector public company experience in roles ranging from engineering to business development to new product launch to P&L management – all in both domestic and international settings. He holds a BSME from Lafayette College and an MBA from the University of Maryland.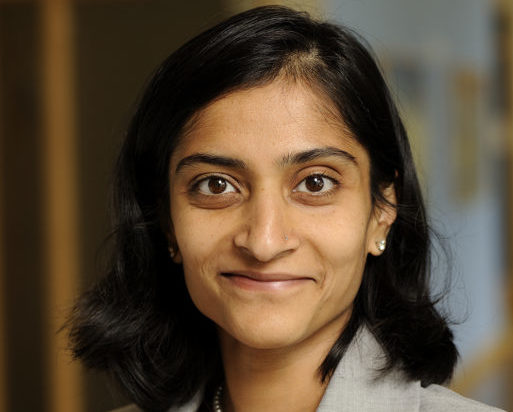 Supriya Munshaw
Partner
Supriya Munshaw is a Senior Lecturer in the Practice Track at the Johns Hopkins Carey Business School. At Carey teaches courses on commercialization of early stage ventures and on strategies in the biotechnology and pharmaceutical industries. She advises and works with local biotech and medtech startups, has served as a mentor and adjunct faculty for the NSF I-corps program and has served on several NIH SBIR grant review panels. Prior to joining Carey, she worked at the Division of Infectious Diseases at the Johns Hopkins Hospital where her work on Hepatitis C Vaccines led to a patent and several peer-reviewed publications. Supriya holds a PhD in Computational Biology and Bioinformatics from Duke University and a BA in Biology from Bard College.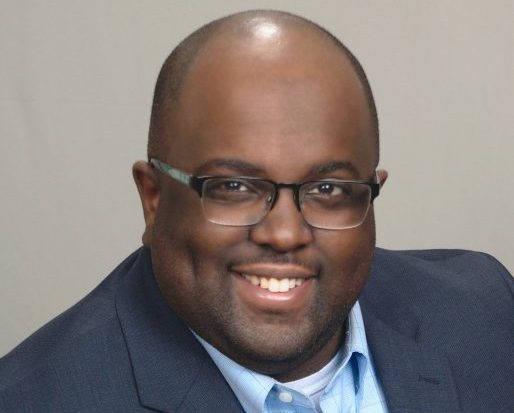 Randy Washington
Associate
Mr. Washington has over 6 years of experience in the financial services industry. In addition to working with TCP Venture Capital, Mr. Washington is currently an MBA candidate at the Johns Hopkins Carrey School of Business.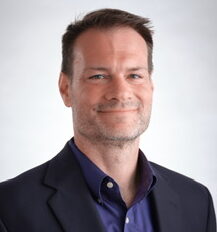 Craig Connell
Operating Partner
Craig Connell is an experienced technology professional, software executive, and enterprise architect who currently serves as the CTO for RevContent. He previously served as the CTO and SVP of Engineering for STAQ, which was acquired by Operative in March of 2021. Additionally, he spends time in advisory and consulting roles for venture-backed technology-based companies. His previous experience includes serving as the VP of Engineering for Content Analyst Company / kCura, as CTO for Leverege, LLC and as Vice President of Engineering at Lotame Solutions, a SaaS based data management platform (DMP) that collects, manages and analyzes large volumes of customer data for the advertising/marketing verticals. He was previously responsible for all software platforms at Unistar Nuclear Energy, where he architected and managed the development, deployment and support of a comprehensive SaaS platform for the next generation of nuclear power plants. Prior to that, Craig was a manager and enterprise architect for Constellation Generation Group and Baltimore Gas & Electric. He also served at Witness Systems, where he was responsible for the architecture and delivery of contact center software products. He is a member of the International Association of Software Architects (IASA) and is an expert at designing and building complex analytical systems and big data platforms for use in large enterprise settings. Craig graduated from the College of William & Mary with a dual degree in Environmental Science and Economics.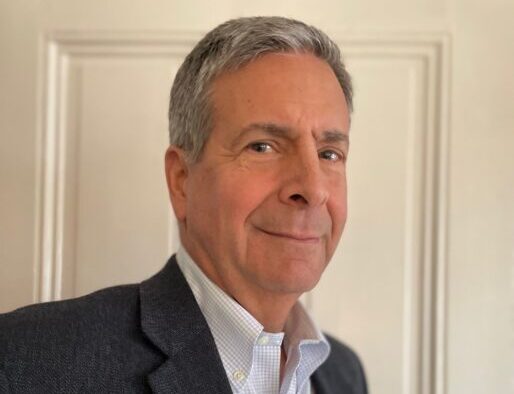 John Timson
Operating Partner
Executive with extensive marketing experience with a track record of achieving sales growth and profitability. Have strong channel marketing & new product development experience and leading multi-functional teams. Skills include strategic planning, brand building, global product sourcing, market research, key account acquisition & management, promotional development, budgeting and pricing. Strong communicator and leader with advanced team building skills.
Specialties: New product development, channel development and management, leading cross-functional teams, utilizing consumer insights to drive better decisions and building integrated marketing strategies.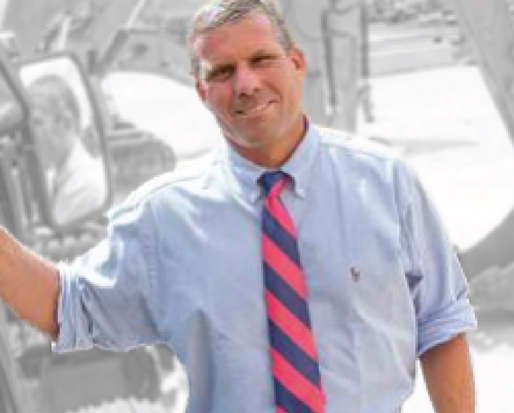 James C. Alban, IV
Advisor, Investment Committe Member
Jamie Alban is the President of Alban Tractor Co., a Caterpillar equipment dealer with 17 locations throughout the Mid-Atlantic. Before assuming the role of President in 1998, Mr. Alban served as Executive Vice President of Operations. Mr. Alban was an officer in the United States Marine Corps and is a gradate of Bucknell University.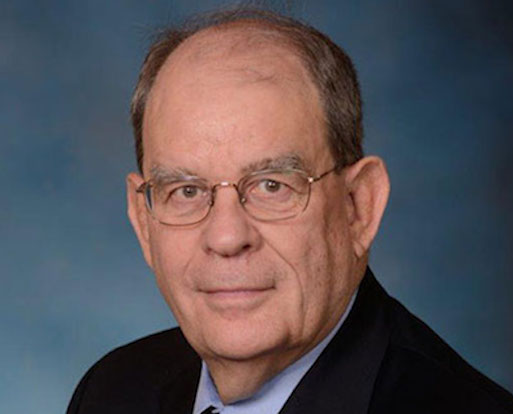 Alfred R. Berkeley
Advisor
Al Berkeley is Vice Chairman of Gentag, Inc., a technology company that develops healthcare, diagnostic, and cellular communication software for a worldwide audience and the Chairman of Princeton Capital Management, a registered investment adviser. Previously, Mr. Berkeley served as Chairman of Pipeline Financial Group from 2003 to 2011, President and Vice Chairman of the NASDAQ Stock Market from 1996 to 2003, and General Partner and Managing Director of Alex Brown & Sons from 1972 to 1996. Mr. Berkeley served in the US Air Force from 1968 through 1972, continuing in the Air Force Reserves through 1980. Mr. Berkeley serves on several public boards including Realpage, Inc. as well as a number of nonprofit boards including XBRL US and World Economic Forum. He is a Trustee of Outward Bound of Maryland and Allen University. Mr. Berkeley earned his MBA from the University of Pennsylvania's Wharton School of Finance in 1968 and his BA from the University of Virginia in 1966.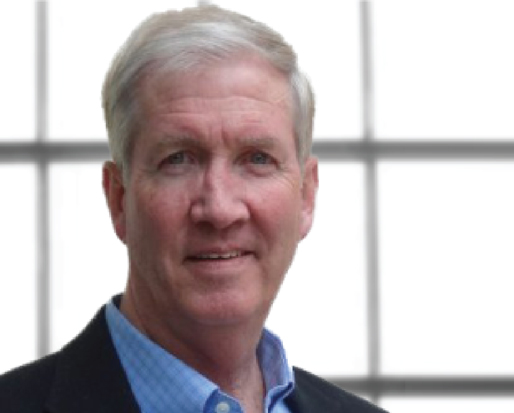 James P. Daly
Advisor
Mr. Jim Daly is a private investor with Brooklawn Ventures LLC, primarily focused on Maryland startups and small businesses seeking capital and other resources. Previously, for over 16 years Jim led the institutional sales effort at Legg Mason Capital Management where he served as a Managing Director and the firm's delegate to the Institutional Investor Institute. At various times during his tenure, he oversaw sales, consultant relations and client service for the firms's clientele which included several of the largest corporate, public and sovereign wealth fund investors in the US, Europe and Asia. Peak assets under management exceeded $70 billion with a number of individual mandates exceeding $1 billion. Earlier in his career, he was a Principal at Alex. Brown & Sons where he was co-founder of 1800 Capital Management. During his 15 year tenure at Alex. Brown, he developed his interest in working with institutional investors. He is currently active on the boards of Gibson Island Corporation and Loyola College Board of Advisors.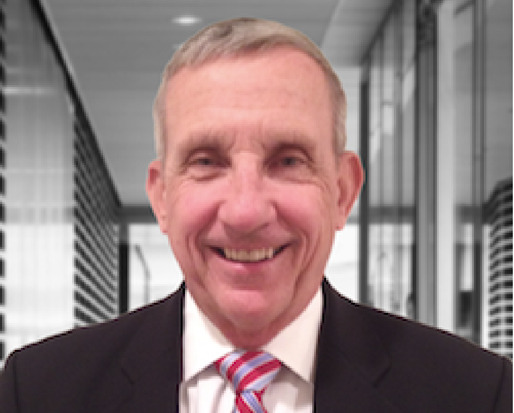 LtGen George J. Flynn Jr. USMC (Ret.)
Advisor
General George Flynn recently served as a Director on the Joint Chiefs of Staff. In this capacity, he created and managed the Joint Force Development Directorate, a 2,000 person, $1 billion organization that develops new military operational, concepts, doctrine, and training. Before this role, Mr. Flynn held a number of commands, including the Marine Corps Development Command and the Marine Corps Training and Education Command. He also served as the Deputy Commander of Multi-National Corps Iraq. Mr. Flynn is a graduate of the National War College, the College of Naval Command and Staff, Salve Regina University, and the U.S. Naval Academy.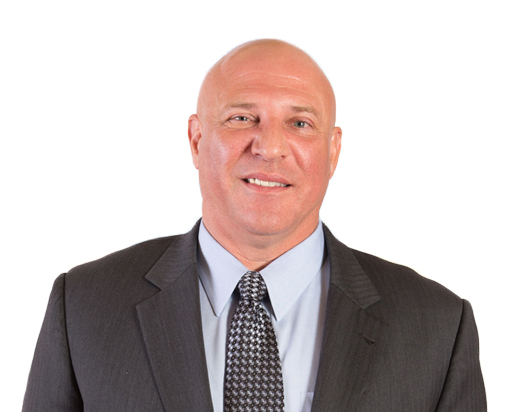 MG Genaro J. Dellarocco, USA (Ret.)
Advisor
General Dellarocco took command of the United States Army Test and Evaluation Command (ATEC) October 2010 and served until July 2013 where he commanded 10,000 soldiers and oversaw a budget in excess of $2.0 billion. Before accepting command of ATEC, he served as Program Executive Officer (PEO), Missiles and Space, Redstone Arsenal, Alabama. As the PEO MS, he managed a $20 billion domestic portfolio and a $24 billion international program portfolio. He assumed the position in June, 2007. Prior to this assignment he served as the Chief, Capabilities and Acquisition Division, J8, the Joint Staff from 2005 to 2006 and as the Director, US Army Acquisition Support Center. He served from 2001 to 2003 as the Project Manager for Force Projection at Program Executive Office, Combat Support and Combat Service Support in Warren, Michigan.
In 1995, General Dellarocco worked in the Office of the Assistant Secretary of the Army for Research, Development, and Acquisition (SARDA). Prior to the SARDA assignment, he served a joint tour (1992 to 1995) with the Ballistic Missile Defense Organization (BMDO). As a precursor to the BMDO assignment, he spent a year in the Training with Industry Program at the McDonnell Douglas Astronautics (Space Systems) Company in 1988. Also, he was inducted into the Army Acquisition Corps in 1990.
Upon graduating from Lake Superior State College in 1978, he earned a Bachelor of Science Degree in Business Administration (Marketing concentration) and received a Regular Army commission in the Quartermaster Corps. He earned a Master of Science in Material Acquisition Management from the Florida Institute of Technology (1991), a Master of Military Art and Science while attending the Command and General Staff College (1992), and a Master of Strategic Studies from the US Army War College (2001). General Dellarocco attained the highest DoD Acquisition Professional certification: Level III for Program Management and Test & Evaluation.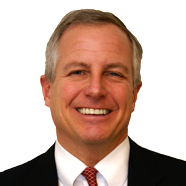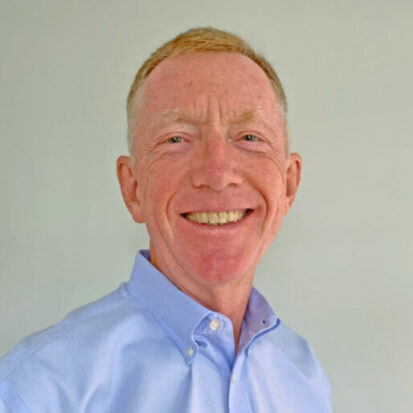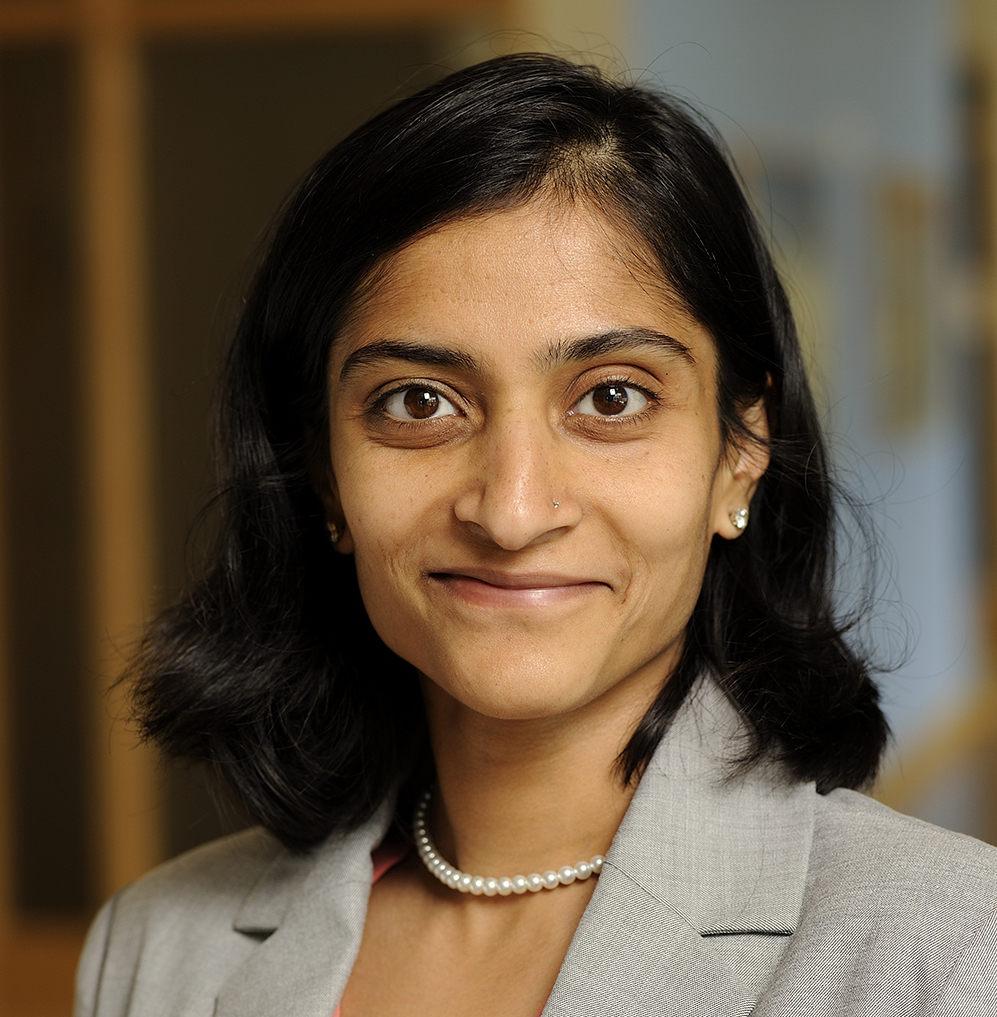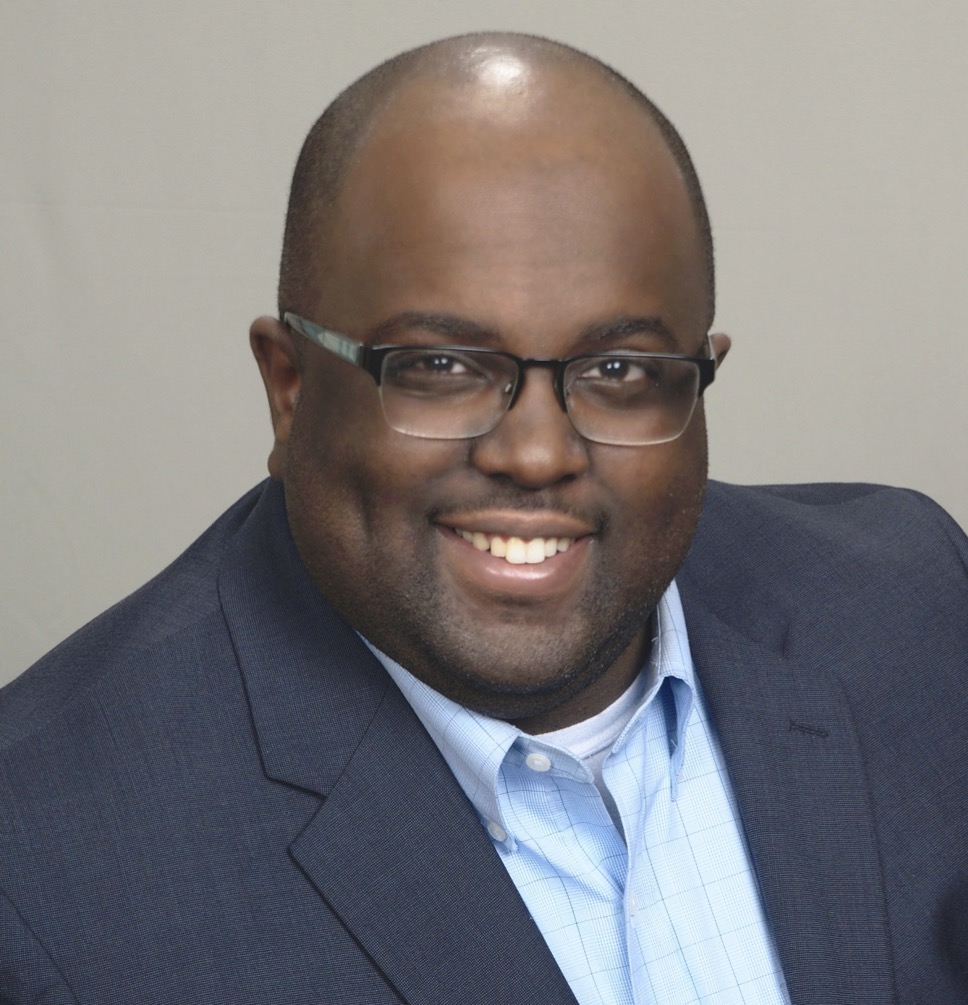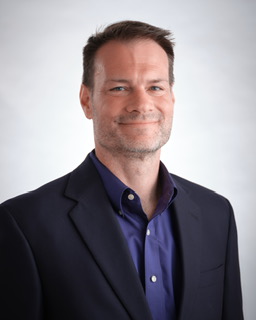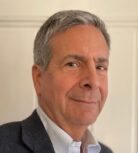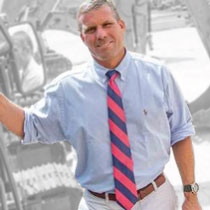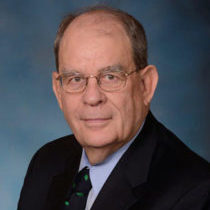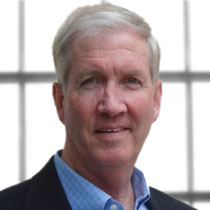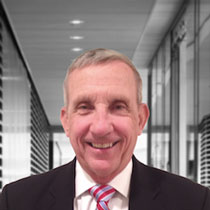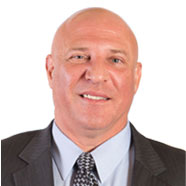 A Propel III Professional Support Team
The TCP Operating Partners are a group of professionals who support TCP to build engaging relationships for our portfolio companies.
Designated Operating Partners will support our portfolio management teams by helping them grow their companies and mentor as business professionals.
Our experienced professionals have built, led, grown and/or run companies. They offer guidance, feedback, and mentoring to our portfolio companies with the operational excellence that is necessary to hold our companies to their business strategies.
TCP's Operating Partners have a devotion to Baltimore City to ensure all key measures for accountability and success are aligned.
Operating Partner Advisor
Experienced executive with a deep understanding and love for a particular functional area of the business — marketing and brand, sales process development, tech and architecture, product management, product development, engineering, or customer success. The Advisor is willing to assist directly in a functional area or open their network to introductions.
Operating Partner Executive
An individual who can devote minimally 16 hours per week to a portfolio company for a minimum of 120-180 days as an interim executive of the company. This role is to stabilize the company in a specific or overall function as the company looks for a permanent executive.
Operating Partner Mentor
An experienced professional who has worked across many functional areas of the business. Will work with individuals or teams in regular 1:1 mentoring sessions to better position the individual or team for future success. Craig S.Connell
Building organizations and leaders that deliver on their strategic promises; 25+ years
Coaching founders and their teams, scaling organizations, Human Resources
Protenus, Arena Analytics, ClearMask, T. Rowe Price Blair Brennan Slaughter, MBA, PhD
Building organizations and leaders that deliver on their strategic promises; 25+ years
Coaching founders and their teams, scaling organizations, Human Resources
Protenus, Arena Analytics, ClearMask, T. Rowe Price John Timson
Marketing: 35 years
New product development & brand building
LStanley Black & Decker, Newell Brands,Danaher Corp.
$510,000,000 Follow on Funding
18+ Active Portfolio Companies
The severe undercapitalization of post-Series Seed companies in Baltimore
City represents an attractive opportunity for investment.
A high concentration of human capital, particularly in burgeoning industries such as education technology, healthcare, and cybersecurity.
A wide breadth of promising technologies emerging from research universities and federal laboratories in the region.
A number of unique state funding resources that mitigate risk by advancing technologies to commercially viable stages
The Propel Baltimore Fund addresses the critical need for more early-stage capital in Baltimore City. It is our belief that venture-stage businesses represent an attractive investment opportunity that, when proper due diligence is applied, can produce superior returns on invested capital.
We believe that Baltimore has a number of unique attributes that enable companies based in the city to thrive.
We believe that these unique attributes present Propel with an opportunity to help encourage more entrepreneurial activity within Baltimore City, while also generating attractive returns for our investors.
The Propel Baltimore Fund
Makes investments in high-growth, early-stage technology companies committed to
headquartering in Baltimore City.
We're investing in Baltimore's best technology companies.

Geography
Located in Baltimore City or committed to
headquartering in Baltimore City.

Investment Duration
Typically 5 years to exit or sale.

Industry Focus
High-growth technology companies
(excluding bio-tech, medical device, and real-estate.)

Business Plan
High-growth, scalable, and
capital efficient.

Structure
Typically convertible debt or
preferred stock.

Involvement
Active minority investors; typically
require a board observer seat.

Stage of Development
Early revenue or have a product or
service that can be evaluated for
commercial readiness.

Style
Lead or value-added co-investor.

Employment
Creates full-time jobs in Baltimore
City with living wages and benefits.
Diversity Equity and Inclusion
TCP Venture Capital's DEI strategy is centered upon the realization that our greatest impacts on DEI can be delivered through ensuring our investment funds are assisting a broad array of entrepreneurs and helping to build-out a network of like-minded co-investors.
We look outside of our organization to find ways to multiply our impact in the underserved entrepreneurial ecosystem and believe that we can accomplish more by working with others than by tackling big goals by ourselves. To that end, we've adopted two best practices that have been developed by other organizations doing important work in the entrepreneurial DEI space.
Diversity Rider
Following the lead of Act One Ventures, we have committed to including the TCP Diversity Rider in all of the deals that we lead, with the goal of increasing opportunities and access to wealth for underrepresented communities via cap table representation.  The Company and TCP, consistent with any applicable securities law, will use commercially reasonable efforts to identify potential co-investors with the goal of fostering an inclusive and diverse investor-base in Baltimore. The Company, consistent with applicable securities law, will use commercially reasonable efforts to offer investment opportunities (in the round and any conversion therefore) to those potential co-investors.
DEI in Action Pledge
Capitalizing on the Maryland Technology Council's Technology Inclusivity Initiative, we have signed the organization's DEI in Action Pledge. By signing this pledge and publicly committing to our DEI efforts, we acknowledge the value and need to strive for greater diversity, equity, and inclusivity both internally and in the community, through intentional development and implementation of actionable strategies, and to identify and enable technological solutions for the greater good of the community, our state and the world.
Questions? We can't wait to hear from you.